Back to Top

Programs & Groups:
Hot Lunch Program
---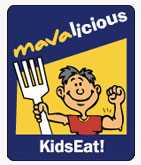 Welcome to Mavalicious KidsEat Hot Lunch Program!
Mavalicious KidsEat was created by a busy mom that wanted to ensure all families could have access to a healthy, delicious and convenient hot lunch in their school. We are dedicated to quality, freshness, food safety and using local providers including family-operated Duso's pastas and MSG-free all beef hot dogs from Harvest Meats. And, all of our goodies are made in-house and free of artificial flavours, colours and preservatives. Who says a lunch can't be good for you, fun and delicious?!
In order to set up your account, click the following link:
https://www.kidseat.ca/customerlogin.aspx
Complete the 'new parent account sign up'. You will find St. Helens in the drop-down menu.


Next, add students to your account.


Start placing your orders now and up until Wednesday September 7th for the week beginning Monday, September 12th. Going forward, orders will be accepted up until Wednesday of the week prior to your scheduled lunches for the following week. You may cancel up until 48 hours before delivery. Mavalicious accepts both Visa and Mastercard.
***Please note: sushi selections are NOT available on MONDAYS***
Menu
Tasty Snacks

Carrot sticks and dip A bundle of crisp carrot sticks, from Okanagan based Tamarac Foods, served with low-fat ranch dip. Vegetarian

Fresh Fruit Cup Depending on the season, we mix freshly cut melons, pineapple, apples and grapes for a sweet and healthy side or dessert. Vegan / Dairy Free

Yogurt Always a nutritious option! Choose from blueberry/strawberry yogurt – from local dairy producers

Scrumptious Sides

Chicken Caesar Salad Get your greens with this classic Caesar salad! Freshly chopped romaine lettuce topped with grated Canadian parmesan cheese, tender slices of skinless chicken breast, served with a side of low-fat Caesar dressing – Kids love it!

Chicken noodle soup Fresh homemade classic brimming with chicken, noodles and a hearty helping of your favourite veggies! Served with a soft, whole wheat bun. Dairy Free

Garden Veg Soup Fresh homemade soup made from your favourite veggies. Dairy Free


Kids' All Time Favourite Entrees

Hot dog Kids think these are top dog! A tasty, 100 percent all-beef hot dog served on a whole wheat bun, with ketchup and mustard. Dairy Free

Veggie dog A tasty meat-free alternative for Hot Dog & Slider Days. Served on a whole wheat bun with ketchup and mustard. Vegetarian / Dairy Free

Beef sliders Kids love these deliciously nutritious sliders: two mini (2 oz) all-beef burgers served in soft enriched wheat flour buns, with a side of ketchup and mustard. Dairy Free

Garden Veggie sliders A vegetarian twist to our sliders! Two mini veggie burgers served in soft enriched wheat flour buns with a side of ketchup and mustard. Dairy Free / Vegetarian

Gluten-Free Burger Kids love these all-beef burgers served in soft enriched gluten-free bun

Pepperoni or Cheese Pizza A six-inch, enriched flour, personal pizza shell topped with yummy tomato sauce, the finest toppings and a custom blend of 100% real Canadian cheese, including Mozzarella, Monterey Jack, and Parmesan. Vegetarian

Gluten-Free Pizza Choose from these delicious options: Pepperoni or Cheese pizza. Vegetarian
Multigrain Chicken Fingers Two tender chicken breast fillets with a delicious, crisp breading baked to perfection. The low sodium fingers are paired with plum sauce for dipping. Dairy Free

Spaghetti & Meatballs Classic dish with a healthy twist! Whole wheat pasta, beef meatballs that are perfectly cooked in our homemade, Hazelmere Farm's organic tomato sauce

Mac 'N' Cheese Comfort food real Canadian cheddar cheese. Vegetarian

Three Cheese Tortellini Comfort food real Canadian cheddar cheese. Vegetarian


Sushi Selections (Not available on Mondays)

California Sushi Roll Kids' favourite roll! Crab, mayo, and cucumbers are rolled in soft and sticky Japanese rice. Served with low sodium soya sauce. (5 pieces)

Grilled Veggie Sushi Roll Crisp red peppers, cucumbers, carrots, romaine lettuce and tofu are wrapped in soft and sticky Japanese rice for a hearty and colorful vegan roll. Served with low sodium soya sauce. (5 pieces). Vegan

World Flair

Chicken quesadilla Tender pieces of chicken, refried beans, light Mexican seasoning that is mixed with light Canadian Mozzarella cheese, folded in a low sodium flour tortilla. (2 pieces)

Veggie Burrito A low sodium whole grain flour tortilla. Filled with a perfect blend of rice, refried beans, salsa (mild), Canadian cheese, and a touch of locally produced sour cream. Vegetarian

Mexican Chili Vegetarian or beef

Chicken Chow Mein A traditional Chinese recipe made with chicken, handmade chow mein noodle, celery, carrots and our homemade Asian sauce


Dessert Time

MAVA Kids! Cinnamon donut Bites Yummy cake donut in a fantastic new baked recipe, rolled in delicious cinnamon sugar. Two donuts per order. Vegetarian

Oatmeal Chocolate Chip Cookie A classic chewy, chocolatey way to finish lunch! Vegetarian

Double Chocolate Brownies Two mini brownies – double the decadence! Our chocolate brownies are sure to please even the pickiest sweet tooth. Vegetarian / Dairy Free / Gluten Free

Oatmeal Raisin Cookie Raisins baked with crisp brown sugar & oat crumble topping. Vegetarian
---